The characteristics of the new automatic massage glove machine of the South Nekon
product description: Mainly used for cutting, seam welding, embossing process of synthetic fiber fabrics, processing products, strong tensile strength; machine production efficiency 150-160 pieces / minute, automatic counting stacking, timing quantit
This web news: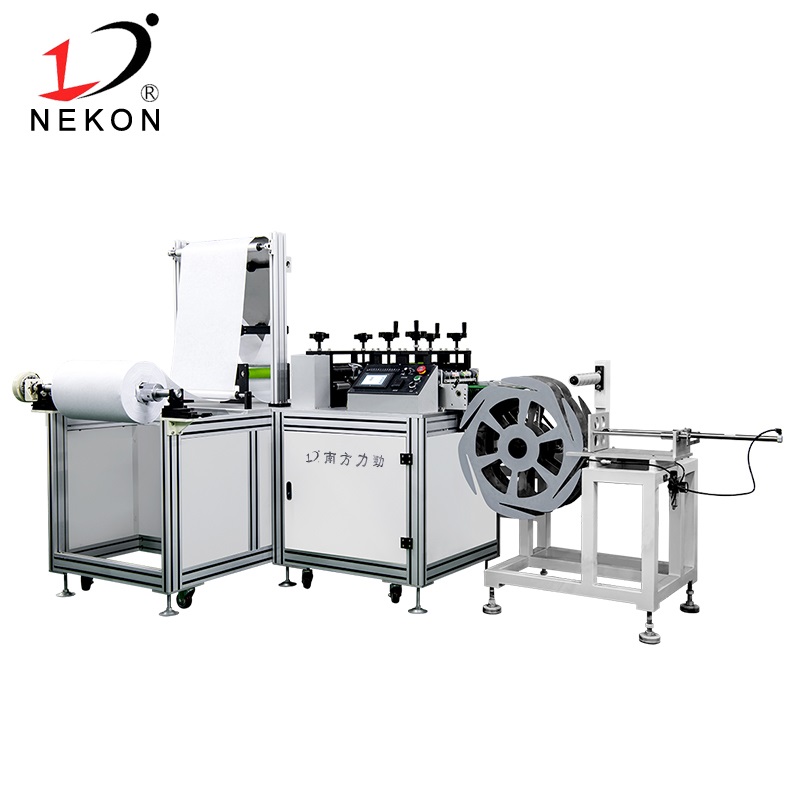 Jiangsu Radium Industry Co., Ltd. recently ordered a fully automatic imitation material bathing glove machine in our company. Ultrasonic bathing gloves machine is a non-standard custom machine. It is different from the ordinary models sold on the market. Cloth cutting and ultrasonic sewing, as long as the size is accurate, the welding fastness is high, the market is similar to the machine, because the welding fastness is not up to standard, the product scrap rate is higher, the southern force new bathing glove machine uses mold heating treatment, tools Steel is used to make welding and cutting rolls to increase the welding fastness of the products; ultrasonic bathing gloves machine has high requirements for cutting precision and easy operation; the highlight of ultrasonic bathing gloves machine is the back-end discharging treatment. After the customer requests the products to come out, they can be automatically stacked and automatically counted. And the jump film reminds that the machine has a capacity requirement of 160 pieces per minute. In the process of high-speed operation, it is necessary to complete the stacking of the discharges and automatically bounce one piece according to the fixed number of designs, so as to distinguish them, which is convenient for customers to pack. Manual points and finishing, eliminating multiple labors and high efficiency;
The machine is automatically discharging, automatic winding, automatic standard slitting welding, the cut is neat and beautiful, automatic sealing, the finished product is beautiful and beautiful.
Features:
Ultrasonic slitting and welding functions, no edging, can cut a variety of sizes according to customer needs, can change equipment gears, machine can be operated for a long time, labor saving, high efficiency.
Model: NK-MY01
Ultrasonic frequency: 15KHz
Machine size: 3000X1500X1615MM
Voltage: 220V-50/60Hz
Air pressure: 4-6KG/CM2
Capacity: 100-160PCS/MIN
Power: 5KW
Weight: 350KG
South Nekon , focusing on the automation equipment industry, from the customer's advice, we continue to grow and precipitate. Nowadays, based on a new starting point and aiming for a win-win situation, we invite you to cooperate sincerely and develop together. If you are interested in working with us, please call 139-2297-5829.